BOOK OF MORMON TRANSLATION THAT THE CHURCH PORTRAYED AND STILL PORTRAYS TO ITS MEMBERS: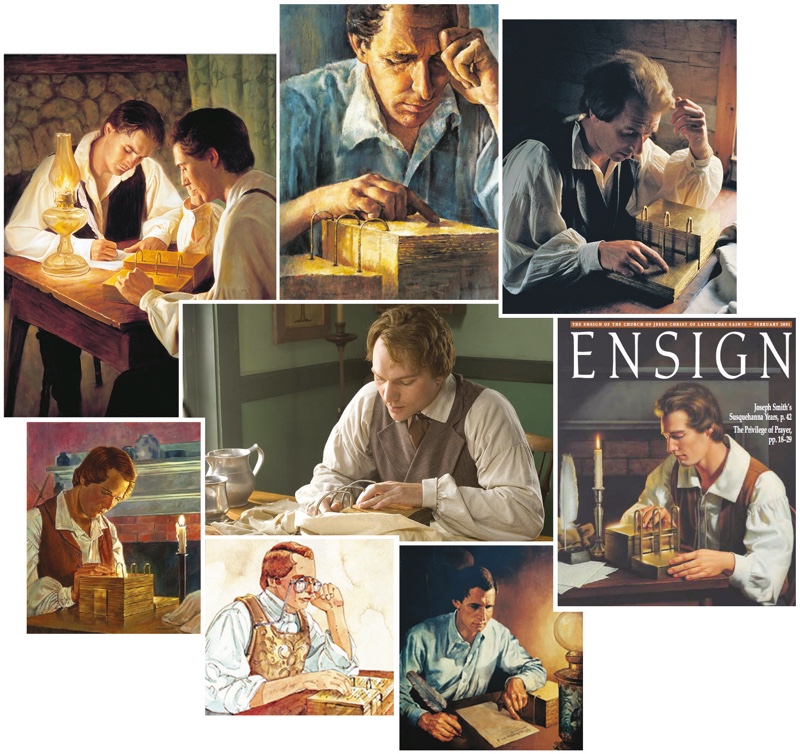 BOOK OF MORMON TRANSLATION AS IT ACTUALLY HAPPENED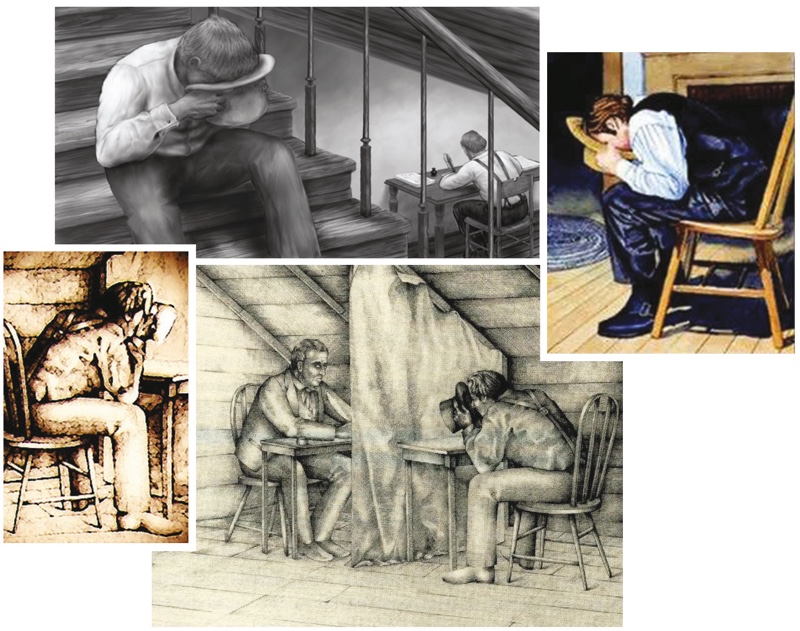 ---
---
A rock he found digging in his neighbor's property in 1822 and which he later used for treasure hunting – a year before Moroni appeared in his bedroom and 5 years before he got the gold plates and Urim and Thummim?
CES Letter, Page 72
Multiple references to the process of translation of the Book of Mormon have been compiled and tell a consistent story that is devoid of evidence of deception or inconsistency. 
Available documents demonstrate:
The translation was carried out openly—Joseph had no opportunity to hide notes or books.
The plates had a physical reality, and Oliver Cowdery insisted that "I beheld with my eyes and handled with my hands the gold plates from which it was translated. I also beheld the Interpreters. That book is true…I wrote it myself as it fell from the lips of the Prophet."
Contrasting accounts of the method of translation exist. Oliver described Joseph "as sitting at a table with the plates before him, translating them by means of the Urim and Thummim, while he (Oliver) sat beside him writing every word as Joseph spoke them to him. This was done by holding the 'translators' over the hieroglyphics..." This alternative technique was confirmed by John Whitmer, who said of Oliver that "[w]hen the work of translation was going on he sat at one table with his writing material and Joseph at another with the breast-plate and Urim and Thummim. The later were attached to the breast-plate and were two crystals or glasses, into which he looked and saw the words of the book."
The translation was not a weird, esoteric exercise.
Martin Harris copied characters for comparison indicating that there was an undeniable connection between the characters on the plates and the process of translating. If the translation was limited to the rock and the hat, with not association with the plates, then why did Martin ask for characters to be examined by Charles Anthon?
The hat detail causes problems for the critical theory that Joseph cheated with notes while dictating. With a curtain in place, it is much easier to postulate that Joseph used notes or a Bible in the translation process. With the stone and the hat, however, witnesses were able to view the entire process, thus highlighting the total lack of notes or Bible in the translation process.
Click to access collected references to the translation process for the time period: