Key Differences Between Warren Jeffs and Joseph Smith
CES Letter Core Question
Are Joseph Smith and modern polygamist Warren Jeffs similar?
I have a problem with this. This is Warren Jeffs territory. This is not the Joseph Smith I grew up learning about in the Church and having a testimony of. This is not the Joseph Smith to whom I sang "Praise to the Man" or taught others about for two years in the mission field.
Many members do not realize that there is a set of very specific and bizarre rules outlined in Doctrine & Covenants 132 (still in LDS canon despite President Hinckley publicly stating that polygamy is not doctrinal) on how polygamy is to be practiced. (A closer look editorial note: Hinckely comment addressed in its own section) It is the kind of revelation you would expect from the likes of Warren Jeffs to his FLDS followers.
CES Letter, Page 55
---
Next Quote
---
Today, Warren Jeffs is more closely aligned to Joseph Smith's Mormonism than the modern LDS Church is.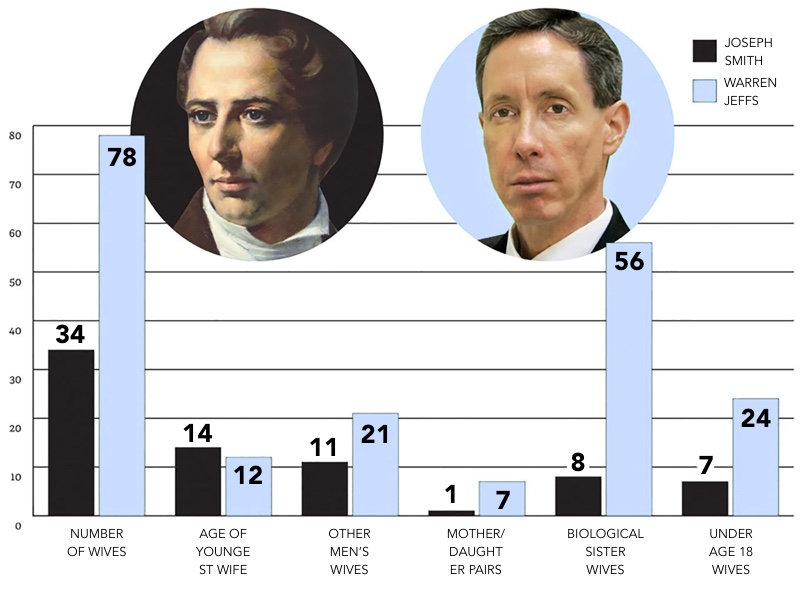 CES Letter, Page 59
---
Conclusion of Letter Quote
---
That there's actually a polygamous god who revealed a Warren Jeffs style revelation on polygamy
CES Letter, Page 128